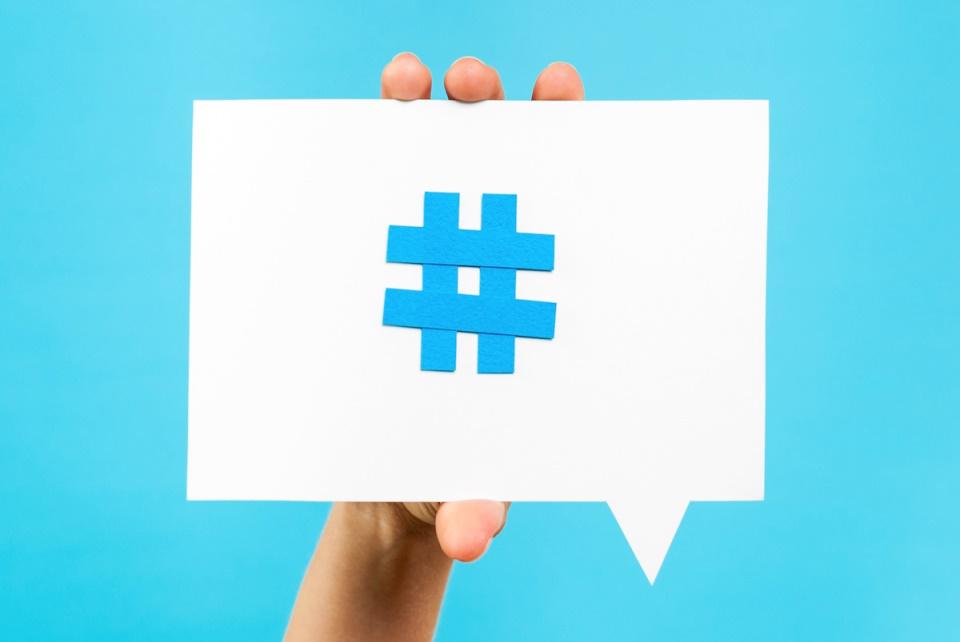 Read on these suggestions which might guide you of exactly when to and when not to use hashtags while sharing on social media:


Facebook


Facebook has always been a perfect platform to showcase the content, regardless of the fields. Hashtag spices up the post as the people interested in that particular niche or topic can easily get the related posts as it is searchable. But, it is pointless to add multiple numbers of hashtags or unrelated hashtags in one post. Especially, if you are promoting a brand/business, make sure hashtags (1 or 2) used and they are relevant to your post/industry/business.

By using a hashtag,

- You can stretch your targeted reach: It serves as a medium which helps in connecting you to your audience. You can never imagine how your actual target goes beyond the reach as people are likely to share or refer the links if they like the posts. The hashtag helps to organize the content in social media and to generate a keyword search for the content developed. Say, for instance, if a blogger wants to share his plans of charity for Christmas celebrations, he can simply add #Christmascharity at the end of the post. So, when another user clicks on it, they are redirected to the relevant blog page where they can see the whole blog.

- Promoting events and occasions: If you have something special to share or an event to promote for your business on Facebook, be it a vacation, a visit to a restaurant, or any special event as such, use appropriate hashtags to amplify your brand reach without paid media. It also helps people looking for some related information on social media. You can very well use Facebook to start a conversation on an event or occasion by creating a hashtag and increase your customers by posting the event using hashtags or trending hashtags (related to the event) to get noticed by audiences and thus amplify your brand.




LinkedIn

Using hashtags while posting in Linkedin lets you reach the people outside your immediate the network without actually having to be connected. Thus, this increases the awareness & the reach of your brand, company, and your personal brand. You can also use hashtag while making comments on other's posts. Hashtag also lets you know the common words or phrases that the audience use by using tracking tools, namely, brand24, Facebook Audience Insights etc. Thus, it lets you know their interests and characteristics which carves a path for a great opportunity to engage with the audience and turn them into your customers.

Hashtags in the Articles
It is advisable to use hashtags in the commentary before you publish an article, as it helps to reach the members who may find it relevant and has shown interest in similar topics. Thus, using relevant hashtags could help you to reach potential audiences on LinkedIn.

Hashtags in the Posts
LinkedIn supports hashtags. Hashtag included in your post are now tappable. If you tap on a hashtag provided in a post, it will lead you to the posts with given hashtag. By adding search hashtag capacity, LinkedIn has made easier for social marketers to reach potential and relevant audiences.

Quality Hashtag
Hashtags are important to amplify brand reach, but don't overuse it! While making a post or publishing an article, make sure to use only relevant hashtags. A relevant hashtag helps to reflect the profile of the company & the brand.




Twitter

Hashtags revolutionized the entire social media. Hashtag indexes keyword or group of keywords and makes it searchable for people. Be it an event, occasion, personal promotion or any other related activity, a relevant and appropriate use of Hashtag can help you reach million of users and connect your brand with them.

Here are certain things to keep in mind while using hashtags in Twitter:

- Keep it real, keep it relevant: While hashtagging, make sure you don't mess up with too many words or phrases which are irrelatable to your post.

- Try not to use too many hashtags in a single post: Keep it sorted by choosing to hashtag only a couple of words or even phrases as it is annoying to see the whole post covered with hashtags everywhere.

- Use trending hashtags: If you are tweeting something related to a trending topic, make sure to use trending hashtag.

Honestly, if hashtags are used in a relevant and productive way, it can help you to amplify brand reach, start a conversation about the product/topic, generate curiosity & add customers to your kitty! Use hashtags wisely and appropriately. Remember, the idea is to reach relevant people having an interest in the #hashtagged topic or subject. 
Having a query related to this subject, comment below and let us know your opinion.
Till then, keep visiting #Dolancing, #hastagging and #keepgrowing!