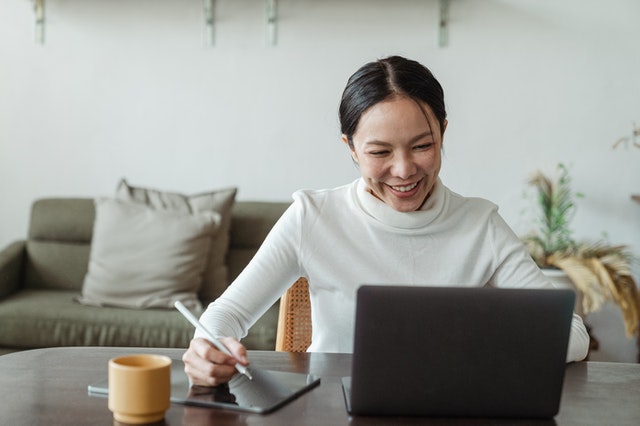 With all the benefits of remote working, there is still another side of the coin. Remote working can cause feelings of isolation, decreased work-life balance, lack of relationship with co-workers, and reduced collaboration. It can also be challenging due to time differences, that is where we focus via this write-up.  
Here are some tips in dealing with the time difference while hiring a freelancer or remote employee:
Hire appropriate freelancer from nearby time zones
First things first- you can hire people with the right passion and skillset who live in nearby zones to manage the team effectively despite the time differences. For example, if you are in the USA, you might want to explore and outsource with Latin American companies. It will be easier to work together, solve issues, distribute tasks, manage deadlines and have real-time communication.
Aside from hiring in nearby time zones, make sure to hire people who can work independently with minimum supervision. Investing time in choosing the right talents who are self-managed and self-motivated can make your life easier.
Respect boundaries on the time difference
You need to be conscious of the time difference between you and your freelancer/remote team. Communicate clearly the time difference of everyone- it can even help to have a visual or a team calendar to monitor it. You may also use time difference apps and programs to monitor each person's time zone. This technique can help everyone be aware of scheduling virtual meetings accordingly. Invite your teammates to share their preferences in the schedule as well.
Have an overlap
Make sure to find at least two hours of overlap where everyone in the team can be available. It might require some sacrifices, but it is critical to ensure that all team members are aligned and on the same page. To keep it fair, you can rotate the overlap. Just make sure to discuss this with the team, and they agree with the arrangement.
Make use of different collaboration tools
Look for collaboration tools that can address your needs. Leverage the power of technology and choose from the various tools available like Google Drive, Slack, Dropbox, Microsoft Teams, Zoom, Google Plus, and Clientspot.
Tools on messaging, task and project management, and task trackers will enable team members to update on their progress any time of the day. It can also allow global employees to stay on track about what needs to be focused on in the project.
Track productivity
To ensure the team succeeds in accomplishing the task, you need to track the productivity of all members. Make sure to be clear on expectations by discussing the Key Performance Indicators (KPI) and Key Result Areas (KRA). Implement systems that are required to manage the virtual office.
And, of course, make sure to provide adequate support to team members, especially if there are challenges that surface.
Try to have less urgency
For you to respect members' time-off, manage the tasks effectively so that not everything is urgent. Plan ahead of time the things to do and the timeframe to complete each task. Consider the gap in timezones in managing task deadlines. Unless it is necessary, do not send urgent work communication, especially while employees are off-duty.
Appreciate your freelancer
Working remotely and with different time zones can take a toll on your freelancer/remote employee. They put in sacrifices, commitment, and dedication to ensure that task is completed within deadline. Show your appreciation for their hard work by sending a thank you email for a job well done or by sharing the success with the global team. You may also insert creativity and have a virtual get-together for your group. You may also reward them through incentives, additional time-off, or even a fun workshop to further enhance their knowledge and skills.
Summing Up
Working with and managing remote employees can be challenging, especially if there are time difference constraints. There can be communication barriers, freelancer's personal issues and desynchronization. But as a leader, it can be dealt effectively. The team can succeed in this new work setup by applying practical strategies in collaboration and practicing clear communication, flexibility, and resilience.
That's all for this topic, do let us know your thoughts in the comment box below!